Nothing less than United AAP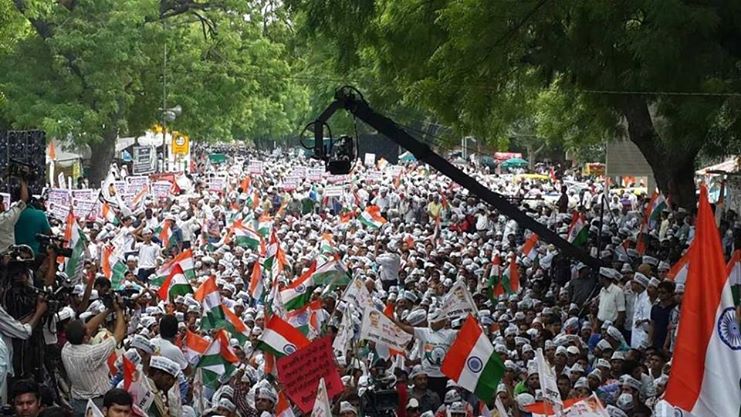 Last few days have been very unfortunate for the people who have been hopeful for a political revolution in the country. A number of leaders are making headlines for their statements in media and a few leaked letters. The biggest looser in this whole exercise is the ordinary volunteer who might have sacrificed his family life, career and a lot more hoping for a better future.
Is the matter really so serious?
Yes. It may well be taken seriously in a party like congress if someone goes public against Rahul or Sonia Gandhi. May well be true for BJP, though in spite of Advani going public against Modi, he was not humiliated by the party ever. But this is Aam Aadmi Party, a party formed with the idea of getting rid of all these things, a party that's supposed to have a space for everyone to have his opinion.
There are allegations against Prashant Bhushan that he objected to a few candidates during Delhi assembly elections and threatened to go public. The party has been formed with a vision where voters/active volunteers would select their candidates. For some reasons it may not have been possible in the last Delhi assembly elections, but everyone involved in the process surely has the rights have his opinion. Opinion of Prashant Bhushan becomes all the more relevant when 2 candidates had to be dropped after an inquiry through Lokpal based on his complaints. Should we not be thankful to him for this? It was alleged that he objected to the candidates that were approved upon by him during the last elections. Again there were a number of other people who were AAP candidates during 2013 but were dropped in 2015. If there is any fresh evidence available against someone, we should off course reconsider the decision.
Needless to talk about the contribution of Prashant Bhushan for the movement and nation at large. Moreover he never had any electoral aspirations. He has been the legal backbone of the movement and the party. The least he deserves is respect by all of us.
Yogendra Yadav has been allegedly conspiring against Arvind Kejriwal. In the form of evidence some story published in "Hindu" that is supposedly not in favour of AAP and an audio record of conversation of a volunteer with a journalist is presented. The journalist is heard saying this story was based on inputs from Yogendra Yadav. Is it not very common for the journalists to twist the statements? Is this audio conversation strong enough of evidence to say that Yogendra Yadav was conspiring against Arvind Kejriwal?
Can we forget the role of Yogendra Yadav in giving shape to this party, its ideology. He is known as the architect of Alternative Politics.
There are charges against Shanti Bhushan that he supported AVAM and has been going public against Arvind Kejriwal. Does that make him anti-party? As the senior most founding member of the party does he not have the right to have his opinion if it is not heard on party forum?
Its unfortunate that a senior leader like Ashish Khetan alleged that Bhushan family is trying to take control of the party. Factually the constitution of party was largely framed by Shanti Bhushan. He himself ensured that as per party constitution not more than one member of a family can hold any position in the party. Shanti Bhushan in spite of being the first founding member and first donor of the party was not included in the National Executive as it already had Prashant Bhushan. It is unfortunate to level such charges against him.
Overall there is nothing that deserves so much of discussion on public platform and media. These issues could have been amicably resolved on party fora as suggested by internal lokpal admiral Romdass.
Can the issues be resolved?
Off course it is not such a big issue that can not be resolved. Arvind Kejriwal is an undisputed leader of the party and no one has objected to his leadership. In fact as reported in media even Prashant Bhushan and Yogendra Yadav voted for rejecting his resignation as the national convener.
Arvind Kejriwal is not keeping well and his blood sugar levels are very high. In such situation rather than going through this stress he deserves a proper care of his health and later a break. He has been regularly going for Vipashyana, and I am sure a few days of meditation would be helpful. The issue should be kept pending till he is physically and emotionally fit.
The way ahead 
The party is going to have a national executive meeting on 4th March 2015. What has damaged the party most are the irresponsible statements by a few of its leaders. This has to be dealt with seriously. All these leaders have their say in the NE meeting. They had no reason to go public. An action against them would act as a deterrent for all others.
The party has just formed its government at Delhi. There is no urgent work at hand that needs the PAC to meet. The decision to reconstitute PAC can surely be postponed till Arvind Kejriwal is physically and emotionally fit to have his say.
As decided earlier by the NE unanimously, the NE should request Arvind to continue as the national convener.
It would be advisable to consult volunteers of the party spread across the globe who are often not consulted while taking crucial decisions. The leaders should never forget Arvind Kejriwal's advice during oath taking ceremony. Let's not be arrogant with the historic victory and lets not forget that it was a collective effort of thousands of selfless volunteers. I am sure most of the volunteers would want nothing less than United AAP.